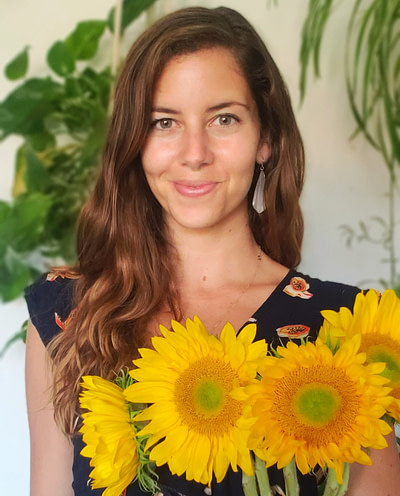 Leilany has spent over a decade developing actionable solutions for organizations and individuals through the craft of combining science and sapience.
As a partner with The Predictive Index, she leverages science-backed tools and draws from her background in counseling and training to develop custom talent-development strategies for leaders like you.
Her coaching has helped hundreds of individuals to transform limiting behavioral patterns into purposeful living practices.
She believes that everyone has the ability to access their highest purpose through supported self-exploration and is honored to guide others through their personal journey in life, business, and all the adventures life has to offer.
Recent Projects:
Establish People Operations, and Talent Acquisition and Development strategies for fast-growth startups
Developed self-empowerment training to increase accountability and communication across all levels of a 300+ staff organization
Design, development, and deployment of leadership and people programs
Facilitation of Situational Leadership, Predictive Index, DISC, 4-box, Empowering people in the Workplace workshops, Predictive Index
Optimized onboarding process to increase new-hire learning and contribution
Launched scalable eLearning programs for company-wide CRM software rollout
Designed employee engagement procedures to increase productivity, morale, and standardize 1:1 reviews
Delivered training to over 4000 participants across 10 monthsDeveloped learning strategy, curriculum, and taught SAA International student pilots from Air China
Designed To Thrive

I started working with Leilany when I was struggling with a stressful work situation and seeking more balance.
She has a very genuine, caring nature and She gave me practical tools to help me navigate difficult circumstances in my life.

I'm so grateful to have found her and highly recommended her work!
Leilany is an excellent coach. I started working with her to gain motivation to get into a Master's program, and I have gotten so much more than that from our sessions.

She is authentic, thoughtful and always there to provide support. she helps make big challenges feel manageable with simple techniques.
I am improving myself daily and getting closer to my big goals, while feeling like I meet smaller personal goals regularly.
Leilany is passionate about people, she gives everything and puts her heart and soul into the work.
She is truly one of the best! She keeps you accountable, work with her!
Leilany approaches consulting with a level of professionalism and dedication that is truly remarkable. Informal compliments from staff reinforce her status as a top notch instructor! Her work is of the utmost quality!